USA829 Western Region Board Member Candidate Statement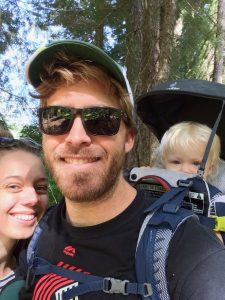 June 10, 2022
To fellow members of USA829,
I am humbled to have been nominated and elected by acclamation to be one of your Western Region Board Member Representatives. I'm a Lighting Designer for theater, opera, and dance, and a proud member of USA829 since 2009.
I'm eager to serve the membership and represent our region, and particularly excited to uplift the voices of members between Seattle and San Francisco. Prior to 2020, being based in Portland, Oregon meant that my ability to participate in meetings and directly engage with the union was limited. In the years since the union began embracing remote meetings, I've witnessed substantial growth in not only membership numbers, but in the collective knowledge we're able to share with each other. I'm glad that geography is less of a boundary to union participation today than it has been in the past, and I'm interested in building upon that progress. I hope my union kin will see in me an advocate for artists based in smaller-market cities with different concerns and considerations than those of the bigger cities. Though that's not to dismiss larger markets, I've lived in Los Angeles and New York City, and I come to this position with 20 years of regional and international experience. I look forward to bringing my broad perspective to support the work of our union. Most importantly, I'm a father of two young boys, and I know first-hand the challenges parents face making art in today's environment.
I'm grateful to have the opportunity to serve our union and be a supportive resource to you.
In Solidarity,
Carl Faber, USA829 LD #8173